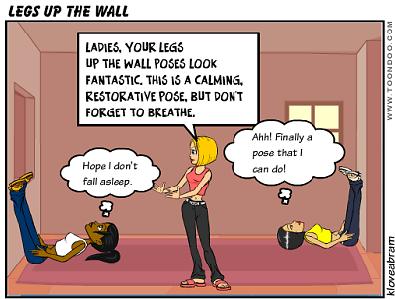 Happy Friday! It's a beautifully warm day in Chicago, so I hope those reading this in Chicago are outside reading it :)
Today I wanted to share one of my favorite yoga poses: Viparita Karani (Legs-Up-the-Wall Pose). This posture is a great pose for MANY reasons during this challenging time of your life.
It's a safe pose to do while going through the assisted reproductive treatment. In fact, it can be a useful tool during ovulation to help encourage blood flow to the pelvic organs, help with bloating and cramping from medications and help with elimination.

Helps promote sleep. Anytime my mind and/or body are restless I spend 10 minutes in this pose and I am ready to get some shut eye.

This is a multi-purpose pose. If you only have time for one pose a day I would recommend this one because it stretches your legs, spine, chest, arms, neck and can relieve low back pain. Basically, it refreshes the entire body.

You can do it anywhere there's a wall (or a chair if the wall isn't appropriate). No need for a mat or any props, but if you have them great!
Try it out today!
Reach out here for a complementary consultation to learn more about how yoga can help you during your fertility journey! Maybe a health coach and yoga are the missing pieces in your fertility puzzle?
Be well,
Diana
P.S. There's still space to attend my Farmer's Market Tour - Lincoln Park tomorrow, Saturday 10/21st @ 9 a.m., sign up ends at 5 p.m. today. Sign-up here now!
Visit my site to learn more about me, events I'm hosting and other
fertility tips!