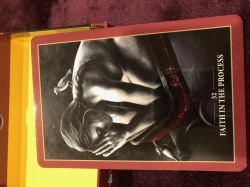 Reiki is one of my many secret weapons to stay emotionally sane on my fertility journey and for some reason I crave it right around my birthday, which just past in August. So, a couple weeks ago I found myself in the hands of Dr. Callista Lay, DC, Reiki Master and owner of Genesis Chiropractic Wellness Center in Chicago's West Loop. If you're unfamiliar with Reiki healing check out her blog "You want to Reiki my what?!" HERE, which explains the techniques and research behind Reiki much better than I — sneak peak: it can decrease blood pressure, reduce stress, improve mood and relieves pain in the body. Who doesn't want to decrease those things?
In my experience, I have noticed those benefits, as well as it acts as a compass to help heal emotional blockages in my Body from past traumas and dramas of the year that hold me back from moving forward. I'm a firm believer that our bodies can hold on to the undigested traumas and dramas and we're often times unaware of it. For example, since my fertility journey began I've started unconsciously grinding my teeth in my sleep causing jaw tension, which took me awhile to figure out the why behind it.
This year so far as been a teeth grinder all right! After a spontaneous pregnancy in March, we unfortunately had learned of a complication with the babies which ended in the loss of our twins. I've done my best to be patient with my body after the two invasive D & C procedures and many doctor appointments to be sure I'm healing well physically. But, I find it's just as important to heal the more subtle bodies which can't be seen or touched. This is where my yoga practice and meditation helps, but sometime I need a little more which is where Reiki comes in handy!
When you walk into Genesis is it bright, inviting and has intoxicating scents. When I arrived she just finished sage smudging (its used to clear and cleanse negative energy in a space or could be waved over an individual for the same benefits). As you walk into the Reiki space you have beautiful healing stones and plants surrounding you. The room is cozy and quant with soft instrumental and nature music on the playlist along with burbling water sounds from the diffuser to keep my busy mind present. She begins with putting some oils on my feet, wrists and neck, and I gladly close my eyes for the next 45 minutes as she works her healing magic.
In this session, I literally felt pent up emotions in my jaw, solar plexus, and sacral release as she moved over those areas. Callista has a warm gentle presence and touch which makes it very relaxing. After the session, she sits down with you to discuss her findings. In her down to earth approach, she offers suggestions on how to work on opening up the chakra(s) that may be closed or blocked. By the way, we didn't discuss how I was doing or feeling beforehand, which always amazes me that she addresses just the right topics that need shifting!
After my Reiki session, I felt more clear minded, confident and had more faith in my process (which is the oracle card I pulled that you see in the picture above) Needless to say, after the past few months it was VERY much needed to clear out some heavy feelings I was carrying around! She likely saged the room heavily after I left!
Be well,
Diana
Want to learn more ways to improve your fertility health and experience? Reach out here to sign up for my FREE 8 days of interviews series: Experts in Chicago you Must Consult While Trying to Conceive
Sign up to receive FREE PDF of 12 tips for optimizing your fertility health HERE
DON'T MISS OUT ON UPCOMING EVENTS!
NEW Yoga for Fertility series starts on October 3rd! Sign up HERE
Interested in learn about your hormones and they are important in trying to conceive? Get on the waiting list for a FREE Yoga for a Balanced Endocrine System on October 6th @ 9:30-10:45 a.m. HERE